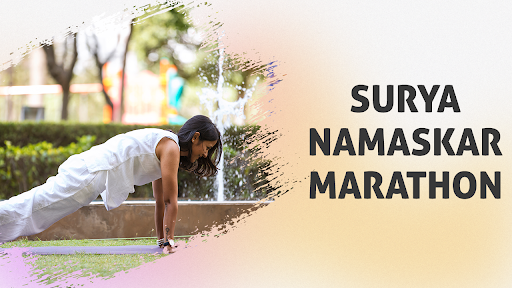 Surya Namaskar Marathon (Yoga)
Beginner to Intermediate
60 Min
Everyone
15
About session
A Surya Namaskar Marathon involves performing a high number of Surya Namaskar rounds consecutively or throughout a specific time period. The goal is to challenge your endurance, flexibility, and strength while experiencing the physical, mental, and even meditative aspects of the practice.
Benefits
Builds Physical Endurance

Enhances Flexibility and Strength

Fosters Mind-Body Connection

Boosts self confidence
membership Plans
Utsav Unlimited
Attend unlimited classes in our studio, Book and choose weekly with over 140 classes a month.
choose your subscription plan
Maximum Users : 4
Book
a Trial Class

now and Experience the joy at Utsav.

Be an Utsav member and enjoy numerous benefits.

Get Started